Derek Bryson Park is an American Investment Portfolio Manager and Banker.[1]  Park served as Managing Director in the Fixed Income/Structured Finance Division at Lehman Brothers[2][3][4][5] Preceding Lehman, he was President of Mahler & Emerson Inc., (an affiliate of Brean Murray, Carret & Co., with JP Morgan serving as clearing partner), Managing Director of Rafferty Holdings, LLC and President of Cohane Rafferty Capital Markets, Inc. specializing in the mortgage banking and financial institutions industries.[2][4][5][6][7][8][9][10][11][12] He served as Director of the Federal Home Loan Bank of New York in the Clinton and Bush Administrations from March 1999 to December 2002 and as Vice Chairman and Chairman (pro tem) of the New York Industrial Development Agency (IDA) in the Giuliani and Bloomberg Administrations.[12] 
Derek Park is currently Principal at Wilmington Capital Securities, LLC with the Royal Bank of Canada ("RBC") serving as clearing partner. With the vast majority of assets managed on a discretionary basis, he is responsible for a multitude of individual accounts, trusts and foundations. 
Early Life and Education
---
Derek Park attended Bishop's College School, Lennoxville, Quebec, Canada; Croydon Country Day School, Jamaica Estates, NY; P.S. 99 Kew Gardens School, NY; and, The Kew-Forest School, Forest Hills, NY. After his primary and secondary education, he attended Western University, London, Ontario, Canada and earned a Bachelor of Arts degree in 1977.[7] In 1979, he earned an MPA from the New York University Robert F. Wagner Graduate School of Public Service, a Ph.D. from the New York University Graduate School of Arts and Science in 1982,[7] and successfully completed the International Housing Finance Program, The Wharton Real Estate Center, University of Pennsylvania in 2001.
Career
---
Early Career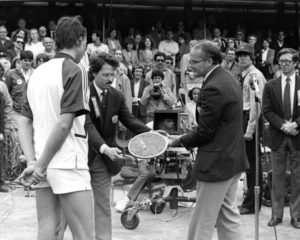 Derek Park was made Director of Stadium Operations of the
US Open Tennis Championships
 at Flushing Meadows (1979)
[13]
[14]
 and Operations Manager of the 
WCT Tournament of Champions
 at Forest Hills, New York (1980-1982).
[15]
[16]
 Additionally, he was Operations Coordinator, 
World Championship Tennis
 Forest Hills Invitational (1978-1979)
[15]
; Operations Officer, 
Davis Cup
 Quarter-finals, USA vs. Czechoslovakia (1981)
[15]
; and Operations Officer, 
Robert F. Kennedy Memorial Pro-Celebrity Tennis Tournament
 (1978-1979)
[15]
.
From 1975-1982, he also served as Facilities Manager, Ron Delsener Enterprises/West Side Tennis Club
(at 
Forest Hills Stadium
 and New York City's Central Park), supervising in-concert Performances of over ten international renowned artists including 
Frank Sinatra
, 
James Taylor
, 
Donna Summer
, 
Linda Ronstadt
, 
Olivia Newton-John
, 
Joni Mitchell
, 
Barry Manilow
, 
The Boomtown Rats
, 
Milton Berle
, 
Sammy Davis Jr.
, and 
Ethel Merman
.
Park also served as a Managing Director of the Potomac Funds, a leading provider of leveraged index and alternative-class mutual fund products (which was renamed Direxion Funds in 2006).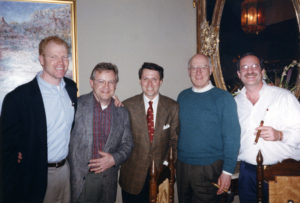 Significant M&A and portfolio transactions specific to Derek Park include: Securing the sale of Wells Fargo Mortgage Bank to General Motors Acceptance Corporation; Structuring a strategic partnership between Cendant Corporation and Homeside Lending, Inc., a wholly owned subsidiary of National Australia Bank; The sale of Capstead Mortgage Corporation to GMAC/RFC; M&T Bank in their joint venture acquisition with KeyBank of Goldome Federal Savings Bank from the FDIC; and  Capstead Mortgage's acquisition of 16 portfolios which, in aggregate, amounted to $26.3 billion, which included product sourced from Citicorp, Fleet Bank, Source One, Crossland, Caisse des Dépôts et Consignations ("CDC"), FBS and Weyerhauser;
Clinton, Bloomberg, and Giuliani Administrations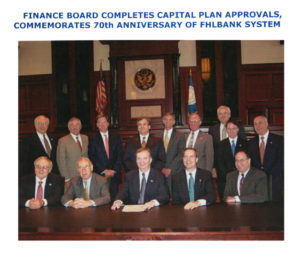 Park was appointed as Director of the Federal Home Loan Bank of New York by the Clinton administration[5][7][8][11][21][22] in January 1999 and served into the George W. Bush administration until 2002.[3][10][23] Park was also appointed by the Giuliani Administration; and, the Bloomberg Administration as Chairman (pro tem) of the New York Industrial Development Agency ("IDA"),[24][25][26] Vice-Chairman of the NYC Capital Resource Corporation ("CRC"),[27] and Director of the New York City Economic Development Corporation ("EDC")[28] principally attending to overseeing the structural expansion of the New York Stock Exchange; the designing and planned construction of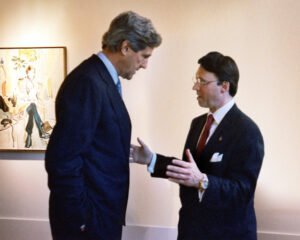 two baseball stadiums for the Yankees and the Mets;[26] and the monitoring of the country's largest urban redevelopment project in US history with the renovation of Time Square.[28] In 2006, Park together with Randy Levine, the President of the New York Yankees Baseball Club, and David Cohen, the Executive Vice President and Chief Legal Officer of the New York Mets, received the "Bond Buyer's Deal of the Year Award Award" for the IDA's sale of $1.6 billion of bonds to finance new baseball parks for both teams.[26][29]
Arbitration
Derek Park was appointed to and served as an Arbitrator, Board of Arbitrators, National Association of Securities Dealers ("NASD") [otherwise known today as "FINRA"]; the New York Stock Exchange; and, the Chicago Board of Trade (1992 2002).[7]
 Other Activities
---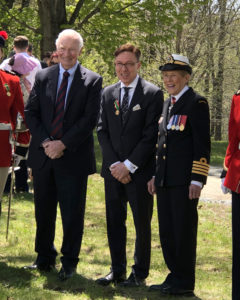 Derek Park served as Vice Chairman of Winchendon School, Worcester County, MA (1990-2005) and Director (and member of the Executive Committee), Bishop's College School, Lennoxville, Quebec, Canada (1994-2000). Additionally, he was elected Vice Chairman, Southwest Security, a Federal Reserve Board regulated holding company controlling United Mississippi Bank and other entities (1999-2003) and Director, First Franklin Bank Product Innovation Board, A National City Company, San Jose, CA.
From 2004 to 2005, Park was appointed (and reported directly to) the Apostolic Nuncio (Senior Ambassador) of the Holy See ("The Vatican"), H.E. Archbishop Celestino Migliore, joining the ranks of the five-member delegation allotted to each nation-state within the United Nations. In this role, he focused primarily on the adoption and implementation of a worldwide resolution specific to "Preventing, Combating, and Eradicating the Illicit Trade in Small Arms and Light Weapons in All Its Aspects."[40][41]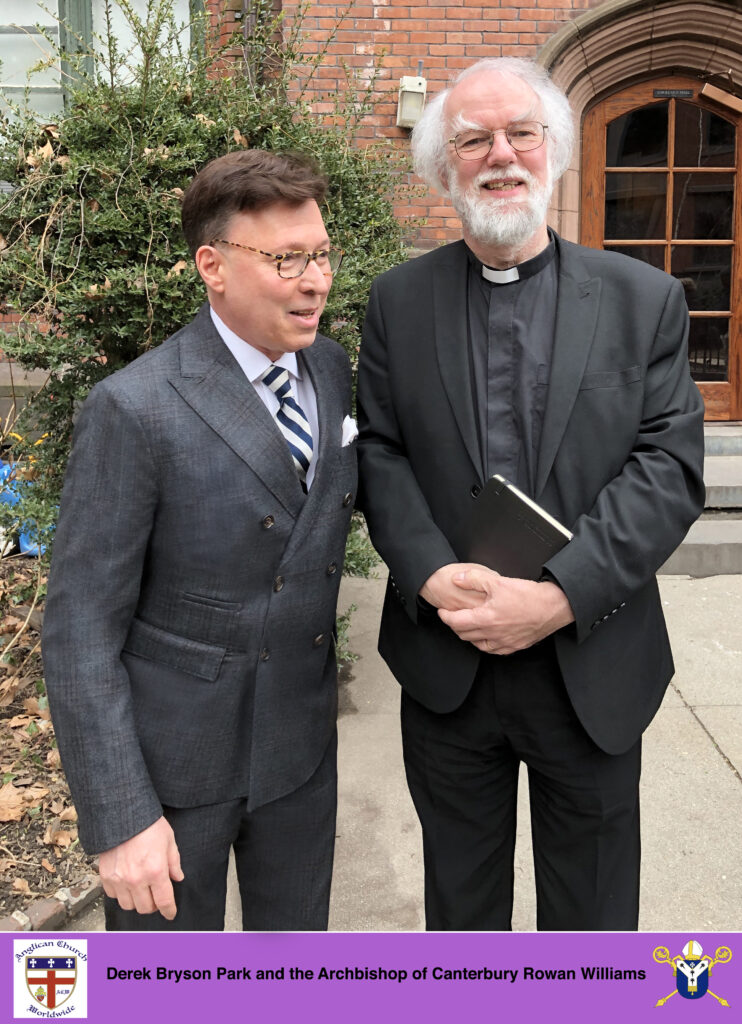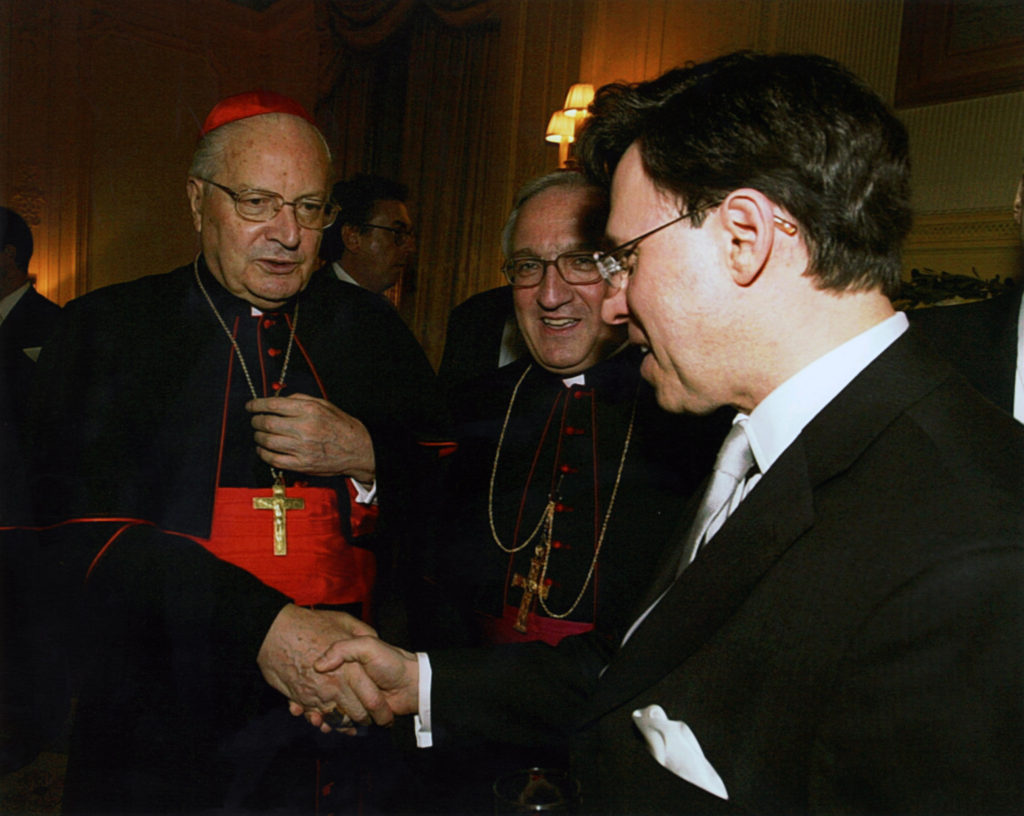 Personal Life
---
Derek Park was born and raised in New York City. His father was a Doctor of Internal Medicine, psychotherapist and a senior Madison Avenue advertising executive, his mother was a health care professional, and his brother is a double board certified physician.
His hobbies include tennis, squash, baseball, extreme travel, bank note collecting ("notaphilist"), history (political, financial and military) and a love for comedy genres in virtually all its forms.
Selected Writings
---
Review of Technology Policy Analysis: Bridging the Technology Gap, by Barry Hyman. (April, 1981).
Review of Town-Country Relations in Virginia, by Mary Jo Fields and Sandra H. Wiley. (January, 1981).
Review of Small Towns, Big Grants: Federal Aid and Nonmetropolitan Local Governments in Illinois, by Alvin D. Sokolow. (April, 1980).
Review of Illinois Municipalities: Where Have All The Voters Gone?, by Oliver Walter and Albert Karnig. (December, 1979).
Review of Public Employer Turnover in State Government: Costs and Benefits, by C. Meyer, M. Beville and T. Magedanz. (May, 1979).
Review of Taxpayers Associations: The "Opposition: in Government Finance", by Alexander Walker. (December, 1978).