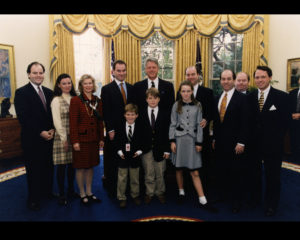 Derek Park served as a public servant at the federal, state and local level. He was appointed Director of the Federal Home Loan Bank of New York by President Bill Clinton in January 1999 and remained in the position into the George W. Bush administration until 2002; and, on motion duly made, was unanimously elected to serve on the Executive Committee in January, 2001; the Audit Committee in April, 1999; and as the Bank's Representative to the International Union Of Housing Finance.
From 2000 to 2010, Park was appointed Chairman [pro tem] (and Chairman of the Audit Committee) of the New York Industrial Development Agency (IDA)  the nation's second largest issuer of municipal debt vis-à-vis community-based projects. 
Additionally, Park served as Vice Chairman (and Chairman of the Audit Committee) of the New York City Capital Resource Corporation (NYCCRC) a public development corporation that provides lower-cost financing programs for eligible capital projects to qualified not-for-profit institutions and manufacturing, industrial, and other businesses. (2005-2010).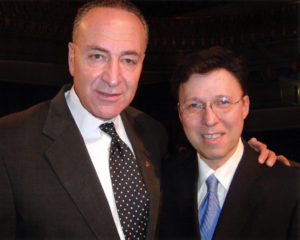 From 2000 to 2005, Park was also installed as Director (and member of the Executive Committee) of the New York City Economic Development Corporation (EDC)  a government agency vested with overseeing a myriad of projects including, but not limited to, the designing and planned construction of two baseball stadiums for the Yankees and the Mets; Managing over 12 million square feet of office and industrial space; Monitoring the country's largest urban redevelopment project in US history with the renovation of Time Square; To orchestrating the structural expansion of the New York Stock Exchange. 
Derek Park's appointment to all three positions was by the Giuliani Administration (under N.Y. Governor George Pataki); and, the Bloomberg Administration (under N.Y. Governors Eliot Spitzer and David Paterson).
From 2000 to 2014, Park conjointly served as Commissioner of the New York City Commission on Human Rights in the Giuliani, Bloomberg, and de Blasio Administrations. In this role, Park worked to protect the rights of New York City residents primarily minorities and immigrants regarding housing, mortgage and other abusive consumer-related bank practices.